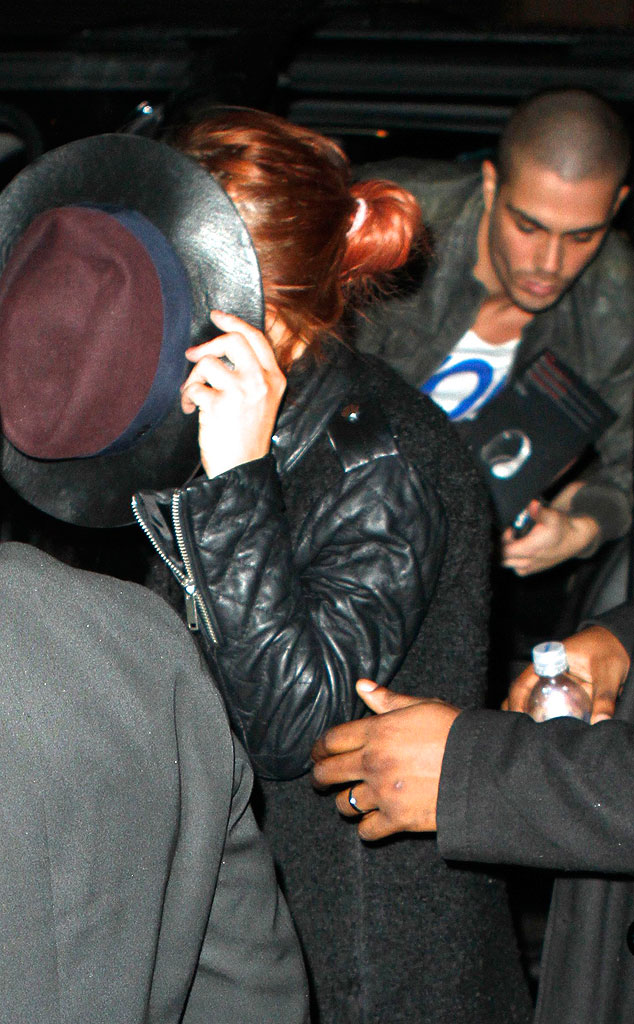 Miles Diggs / Splash News
Lindsay Lohan was feeling a little camera shy Friday night.
The actress turned Wanted groupie hid her face as she left Q102's Jingle Ball in NYC with (rumored) new beau Max George. The Liz & Dick star was snapped leaving Madison Square Garden with the British boy bander before the two were spotted heading into the Dream Hotel.
While we can't be sure exactly what went down in Chelsea, we do know Max was busy taking his clothes off! On Saturday, Lindsay tweeted a picture of a sweatshirt belonging to her boy toy with the caption, "missing something?"
Max told E! News LiLo is "a good girl" who just happens to be able to "party, like, nearly as hard as we can."
Still, he admitted the guys of The Wanted are "probably not the best influence, to be honest."
Perhaps Linds should steer clear of One Direction's rivals this week. She's due in court Wednesday for an arraignment on the misdemeanor charges stemming from her car accident this June.
We wish her the very best.