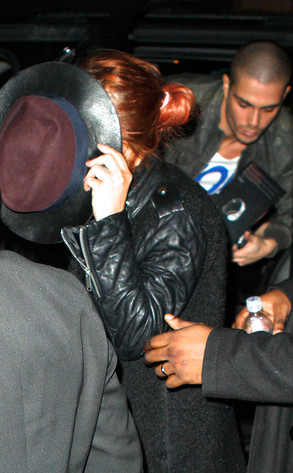 Miles Diggs / Splash News
Lindsay Lohan was feeling a little camera shy Friday night.
The actress turned Wanted groupie hid her face as she left Q102's Jingle Ball in NYC with (rumored) new beau Max George. The Liz & Dick star was snapped leaving Madison Square Garden with the British boy bander before the two were spotted heading into the Dream Hotel.