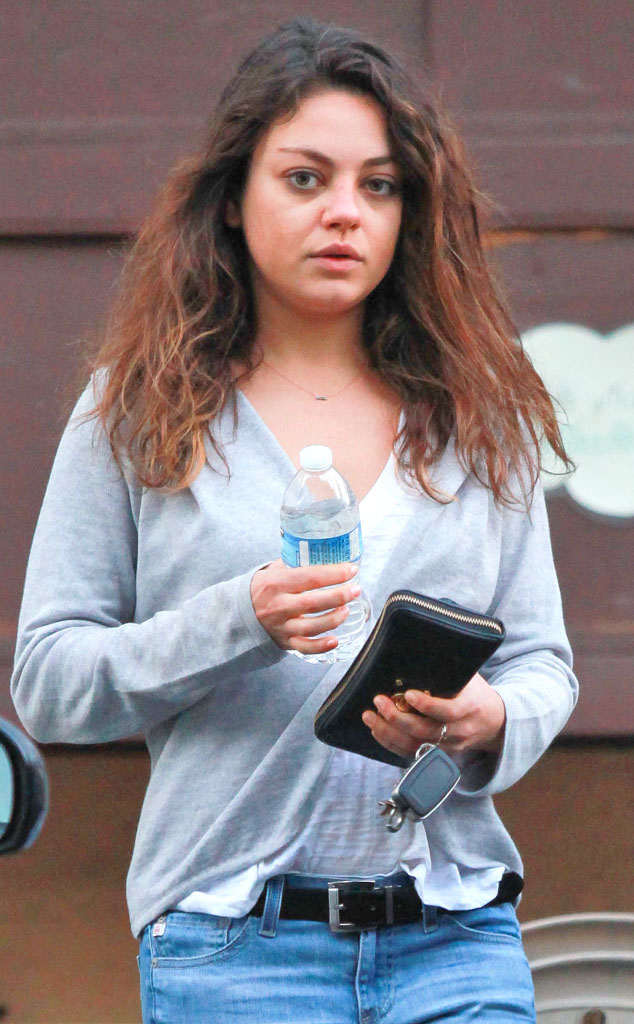 EVGA/AKM-GS
Mila Kunis may be Esquire's sexiest woman alive, but she's also an average down-to-earth girl.
Ashton Kutcher's GF stepped out fresh-faced today in Studio City, Calif., and was snapped getting back in to her car after a Thai massage session.
Mila was photographed without a speck of makeup on her flawless face, and she was clearly unconcerned with her appearance as she enjoyed a bit of afternoon R&R. She wore her hair unkempt and donned a casual gray shirt and jeans for the Thai spa treatment.
We're already predicting a bit of backlash for Mila's makeup-free mug, but it's refreshing to see the star looking less than perfect (and being totally cool with it, too).
Besides, wouldn't you be annoyed if the Black Swan babe wore makeup to her massage just in case the paps snapped a pic?
Keep up the confidence, Kunis! We adore you glam or cazh.