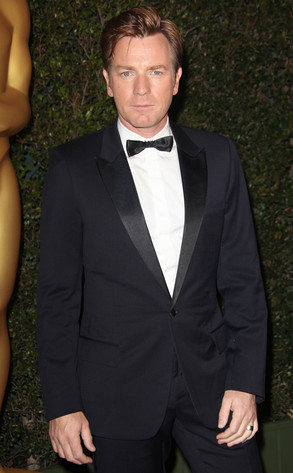 Krista Kennell/AFP/Getty Images
Ewan McGregor tops just about every list going of actors who don't shy away from flashing the flesh for the odd naked scene.
So when The Impossible star sat down (fully clothed, alas) with CBS Sunday Morning this week, it was only a matter of time before the topic of conversation turned to the Scot's renowned penchant for stripping down on camera.
And good news for fans of the erstwhile trou-dropper: The 41-year-old has no plans for cutting back when it comes to showing off his nude form.