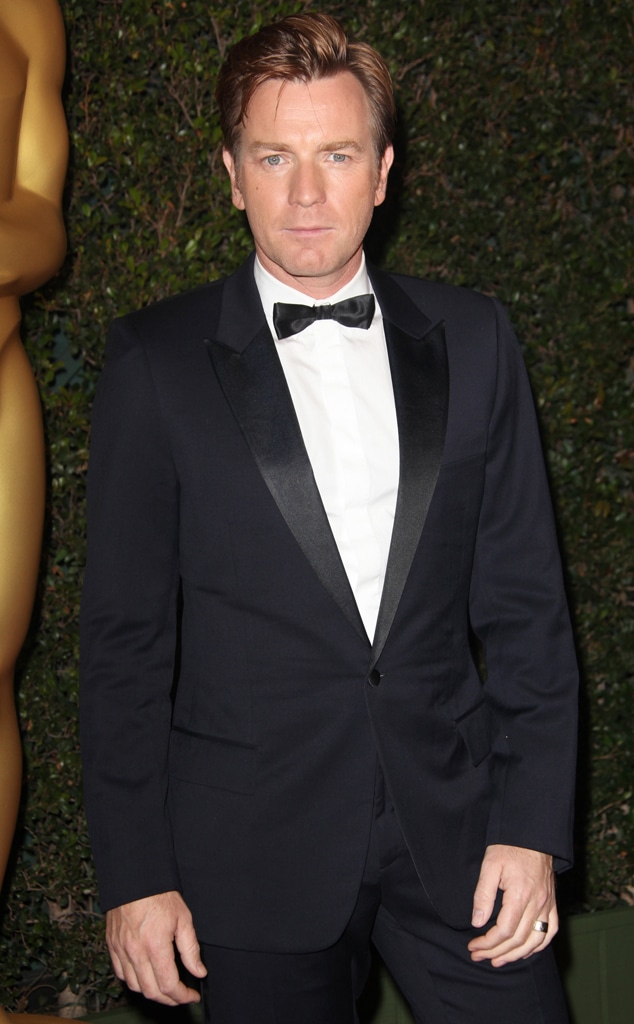 Krista Kennell/AFP/Getty Images
Ewan McGregor tops just about every list going of actors who don't shy away from flashing the flesh for the odd naked scene.
So when The Impossible star sat down (fully clothed, alas) with CBS Sunday Morning this week, it was only a matter of time before the topic of conversation turned to the Scot's renowned penchant for stripping down on camera.
And good news for fans of the erstwhile trou-dropper: The 41-year-old has no plans for cutting back when it comes to showing off his nude form.
Clearly, the man takes his craft seriously.
"Being naked is something that happens in either end of the day for me, and if you're lucky, somewhere in the middle as well," he says on the show, airing this weekend. "And I don't understand why it's an issue.
"I don't take my clothes off in movies because I want to flash my body around. I took my clothes off for movies because I'm an actor."
And one who wants to show every, well, intimate aspect of a character. Even those rather exposing sides that other actors may shy away from. (Not Ewan, though, as evidenced by his frequently full-frontal body of work on display in Velvet Goldmine, Young Adam, The Ghost Writer, The Pillow Book, Trainspotting and...we're probably forgetting one or two.)
"I believe the movies that I make say something about the world and therefore they should reflect human instincts and natures and desires," he went on. "A big part of that for us is our sexual life and romantic life."
The man is an artiste.