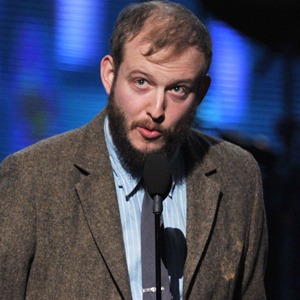 Kevin Winter/Getty Images
Looks like Justin Bieber's manager has some company on the anti-Grammy bandwagon.
A day after Scooter Braun ripped the music awards for snubbing the "Boyfriend" crooner, Grizzly Bear frontman Ed Droste and Justin Vernon from Bon Iver—last year's winner for Best New Artist—have now jumped into the fray as well.
It all started Wednesday when Droste took to Twitter to lament his band's total nomination shut-out.
"We won't win the Grahmees!" he wrote, before seeking out Vernon for some advice.
"Don't know how you managed to infiltrate @blobtower, what's the secret?" he tweeted, name-checking Vernon's Twitter handle.
Droste then added, "@blobtower or maybe we gotta make better music...point is a year ago I was so excited you were nominated, and nobody from "our world.'"
At this point, Vernon dove into the conversation with a vengeance: "@edwarddroste this is why i hate the grammies," he railed, "because it allows you to question what you've done. don't question what you've done Ed."
Vernon then unleashed a cuss-filled tirade that both defended Grizzly Bear while ripping the Grammys for selling out.
"@edwarddroste y'alls music is pure as f--k and there is nobody making music like you and i think it's truly unique. the grammies aren't," he sniped, before adding, "All this being said, F--K those morons for not knowing enough about GB."
Vernon has famously vented his ambivalence about the Grammys before: While accepting his band's award last year for Best New Artist, he said he was "uncomfortable" because "there's a lot of talent that's not here tonight."
Guess we now know who won't be watching the Grammy telecast on Feb. 10.