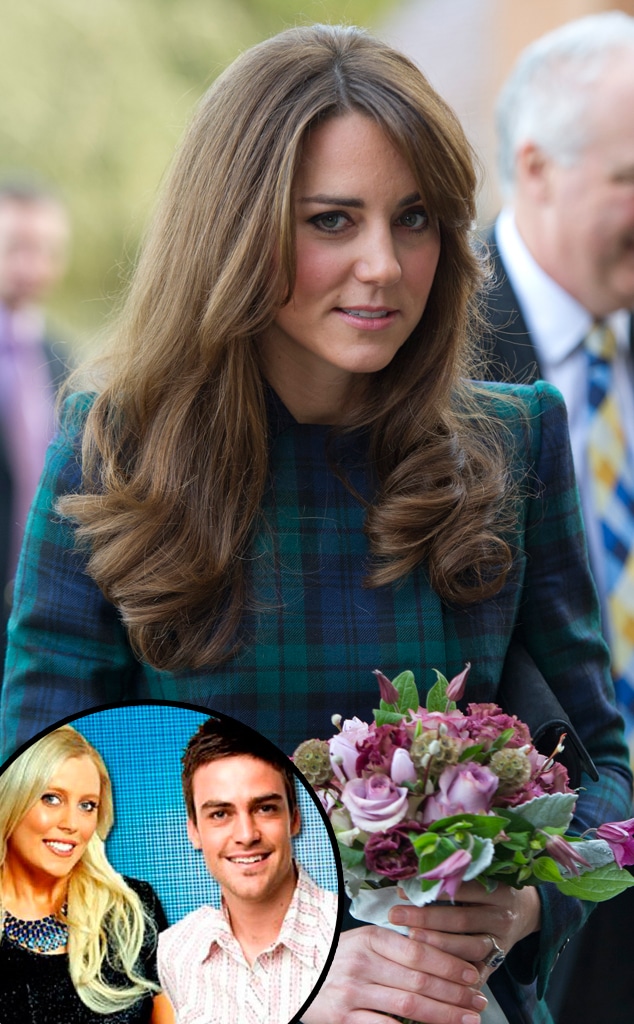 Arthur Edwards/WPA Pool/Getty Images; 2Day FM
Australian radio DJs Michael Christian and Mel Greig don't sound so funny now.
After the nurse—now identified as Jacintha Saldanha—who unwittingly put through a prank call that led to the release of private information about pregnant Kate Middleton was found dead today, the hosts responsible for the hospital hoax have shut down their social media sites following backlash over the prank.
Scotland Yard is treating Saldanha's death as a possible suicide. 
Both of the DJs' personal Facebook pages and their Twitter accounts were removed from the Web after the controversial twosome were attacked for their now-tragic trick. 
"You two have to live with this for the rest of your lives!!! Happy now???," wrote one Facebook user before the DJs shut down their page. "Was it worth paying for people's lives just for ratings and $$$???"
DJs has also been trending worldwide on Twitter this morning, as angry folks sound off on the social media site:
"@2DayFMSydney SHAME ON YOU & YOUR DJs. They MUST be fired & they MUST be prosecuted for breaking basic recording-without-permission laws," one angry user tweeted. 
"Feel so sick about this Kate nurse news. Those DJs should NOT be laughing. And the hospital should never have let her take that call," another tweeter wrote. 
Their station, 2Day FM, responded to the tragedy on its Facebook page: "Southern Cross Austereo (SCA) and 2Day FM are deeply saddened by the tragic news of the death of nurse Jacintha Saldanha from King Edward VII's Hospital and we extend our deepest sympathies to her family and all that have been affected by this situation around the world.
"Chief Executive Officer Rhys Holleran has spoken with the presenters, they are both deeply shocked and at this time we have agreed that they not comment about the circumstances. SCA and the hosts have decided that they will not return to their radio show until further notice out of respect for what can only be described as a tragedy."
The hospital released a statement this morning confirming Saldanha's passing:
"It is with very deep sadness we confirm the tragic death of a member of our nursing staff, Jacintha Saldanha," read a statement from a King Edward VII spokesperson. "Jacintha was an excellent nurse and well-respected and popular with all of her colleagues. We can confirm that Jacintha was recently the victim of a hoax call to the hospital. The hospital had been supporting her throughout this difficult time" 
Prince William and Kate Middleton also said they are "deeply saddened" over the nurse's untimely death.
(Originally published Dec. 7, 2012, at 11:44 a.m. PT)