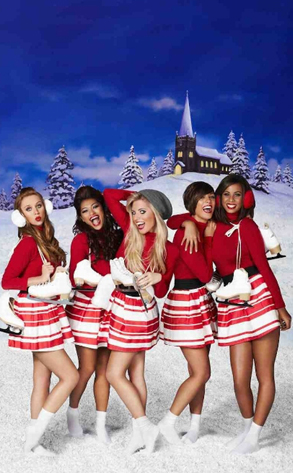 Courtesy: Ellis Parrinder/The Saturdays
It's wintertime; the air is getting colder and the days are getting shorter. But that just means that we're getting closer to the premiere of Chasing the Saturdays on E! this January!
In the meantime, the girls have something to help keep you warm—and fit—over the holidays: a special Saturdays cocktail recipe!
Frankie's Peppermint Cosmo has everything you want in a holiday cocktail: it's adorably festive (the mini candy cane!), it's delicious (if you're over 21, mind you), and perhaps best of all, it's only 70 calories.