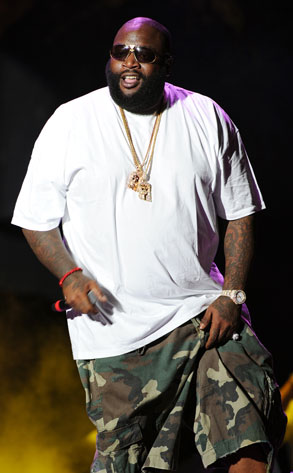 Larry Marano/Getty Images
Rick Ross' album may be titled God Forgives, I Don't, but it looks like he's found another group of guys that aren't quick to forgive, either.
After an ongoing beef with a group that call themselves the Gangster Disciples and a recent death threat video from the North Carolina chapter, Ricky Rozay and the Maybach Music Group have reportedly pulled their concerts that were scheduled in the Tar Heel State this weekend.
The MMG concert tour, headlining Ross and featuring Wale and Meek Mill, was supposed to make a stop in Greensboro on Friday, and the Bojangles Coliseum in Charlotte on Saturday. Tickets will be refunded starting Friday, the Live Nation Entertainment group said in a statement.