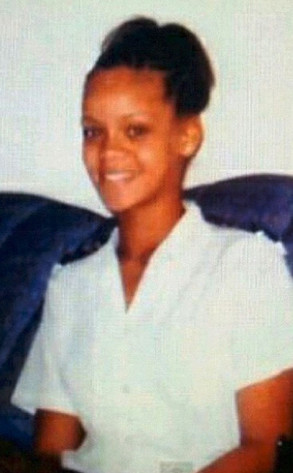 instagr.am
Perhaps Rihanna should give Lindsay Lohan a crash course in Throwback Thursday photos?
The Unapologetic singer went on a TBT Twitter spree today and posted a photo of herself at the age of 15 where—wait for it—she's fully clothed.
"#throwbackRiRi the day I met and sang for Evan Rogers of SRP after school," the superstar wrote, "my life has never been the same since I took this pic at 15."