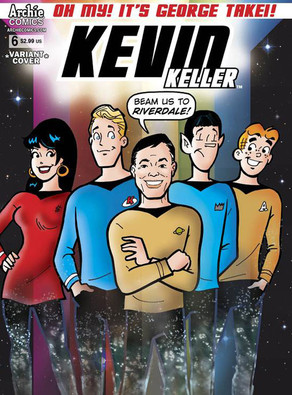 Archie Comics
George Takei is officially getting animated with Archie.
The popular Star Trek star will appear in Archie Comics' Kevin Keller No. 6, which hits stores today.
In the issue, the openly gay Keller is a fan of Takei, which leads to George's appearance with his husband, Brad, in the comics, according to USA Today.