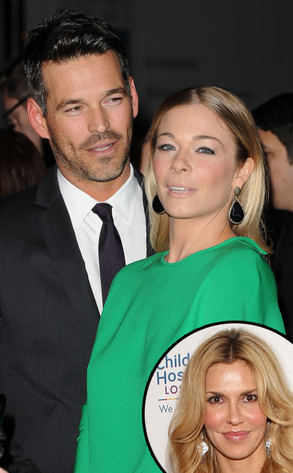 Jason Merritt/Getty Images
LeAnn Rimes and Eddie Cibrian aren't sitting back and taking what Brandi Glanville is dishing out.
In response to Glanville's claim to Us Weekly that son Mason got sick after ingesting stepmom LeAnn's laxatives, Rimes' rep fired back in no uncertain terms, calling Glanville's public gripes about Rimes "threatening and mean-spirited" and obvious attempts to get attention.
"Her whole show is based on controversy, drama and publicity," Rimes' rep Marcel Periseau said in a statement to E! News of the Real Housewives of Beverly Hills player. "She is the only one to gain by spewing forth inaccuracies, rants and half-truths. It's time for people to see it for what this really is...What better way to keep herself relevant?"