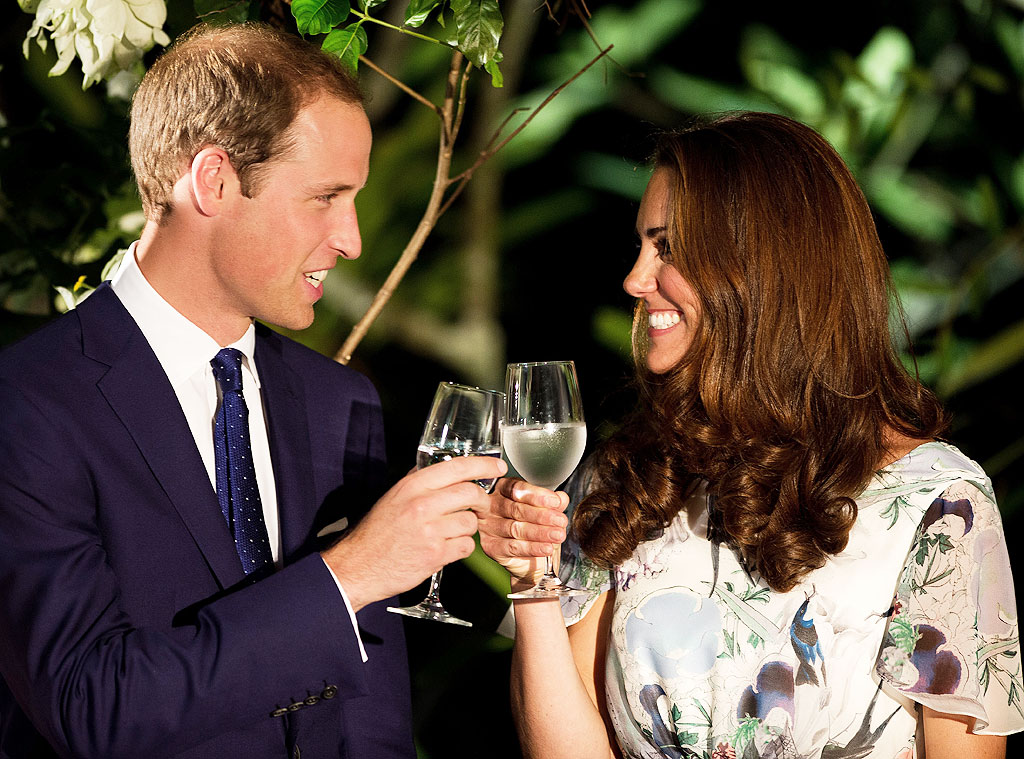 NICOLAS ASFOURI/AFP/GettyImages
Having a baby changes a couple's life in ways they can't always foresee.
And while that'll be true for newly pregnant Kate Middleton and Prince William, the Duke and Duchess of Cambridge's royal baby-to-be will also change their life in plenty of ways they very much are already aware of—including everything from the potential trajectory of Wills' military career to their impending move to Kensington Palace.
As for the Royal Air Force's own Flight Lieutenant Wales, while his current stint as an RAF search and rescue command pilot sees him on active duty through mid-2013, that doesn't necessarily mean that he's abandoning his post thereafter.
"I don't think William wants to give up his search and rescue job and that is certainly not going to be dictated by Kate having a child," Victoria Arbiter, ABC's royals contributer and daughter of former Queen Elizabeth II press secretary Dickie Arbiter, told E! News. "That is more dependent on the queen and Prince Philip and their schedule.
"I think William would most definitely like to stay in the military for the early years of his child's life, because he would be able to spend a lot more time at home then as a full-time working royal."
And that's no exaggeration. While on active duty, Wills will still be based at his and Kate's Wales home; if he quit the service and instead became a so-called working or professional royal, according to Arbiter, he could be expected to take part in anywhere from 400-600 engagements per year.
SAC Faye Storer/Crown Copyright
All of which would add up to a lot of time away from his budding family.
"If it was up to William, if he had a choice, he would most likely want to stay in the military for the time being, but that is a decision that will be made with the queen and Prince Philip in mind."
As for how the baby plans would affect their impending move to London, particularly their decision to take up residence at Kensington Palace, those plans are also unlikely to be accelerated, especially as their current setup seems ideal for the parents-to-be.
"I think their life in Wales is so wonderful," Arbiter said. "It is closeted, it is private. They are left alone in Wales and they aren't really bothered. I think they would like to stay in Wales as long as they can.
"Their house in Kensington Palace will be ready in the spring of next year. So this pregnancy is not going to fast-track them moving to London."
Besides, any man's home is his castle. Clearly, there's no rush to make it a palace, as well.