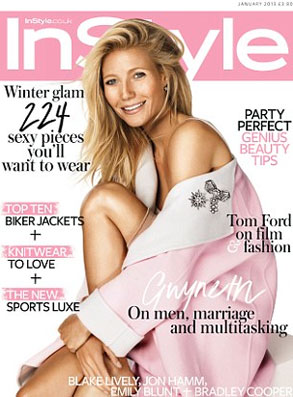 InStyle UK
Gwyneth Paltrow is an actress, Goop goddess, chef and author, but her most important role of all is being a mom.
The Iron Man 3 star tells InStyle U.K.'s January issue she has no regrets about choosing to stay home and spend time with her kids, Apple and Moses, in lieu of continuing her movie career as a leading lady.
"I think some people, they don't understand the choice that I've made," she says. "I guess it can be seen as a risk because I don't have the same movie career that I used to have, where I star in movies three times a year. I haven't even starred in a movie since I had my kids. I just look for interesting supporting—biggish supporting parts, and try to do one a year, and that's my limit."