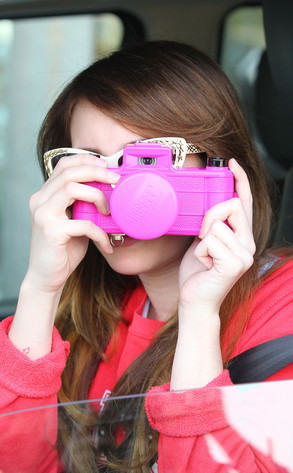 RevolutionPix, PacificCoastNews.com
It's safe to say Emma Roberts doesn't have a future as a paparazzo.
The 21-year-old actress decided to turn the tables on the prying paps today when she left the Benjamin Salon in Los Angeles and attempted to take pics with her own hot-pink 35 mm camera.
Unfortunately, the Scream 4 star forgot to remove the lens cap from her trendy camera, turning her moment of protest into a personal oops.