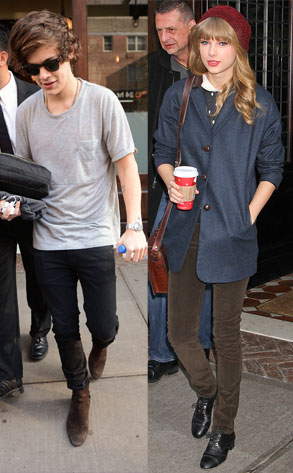 Ordonez/JT/INFphoto.com, Dara Kushner/INFphoto.com
It's not a walk of shame—it's a stride of pride!
Harry Styles was caught leaving Taylor Swift's New York City hotel Tuesday morning. The One Direction boy-bander appeared to have spent the night with the "I Knew You Were Trouble" singer following his band's Madison Square Garden concert and evening of karaoke at the Hudson Hotel.
An eyewitness tells E! News that Harry, 18, and Taylor, 22, exited the Greenwich Hotel separately around 11:30 a.m. "There were no fans," the eyewitness said. "Just paparazzi."