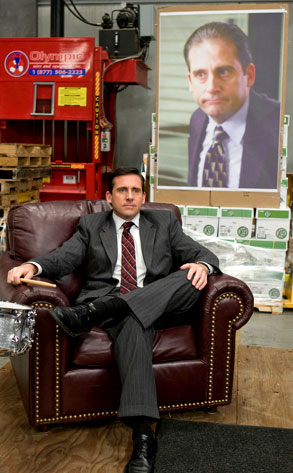 NBC Photo: Paul Drinkwater
Steve Carell may have his former costars to answer to if he doesn't pop up at least once during The Office's final season.
"We would all love Steve to come back," Jenna Fischer told us at the taping of the 2012 CNN Heroes news special. "He's more than welcome and more than invited to come back. There's nothing confirmed, but everyone's fingers are crossed…There's a lot of things you have to work out in order to make that happen, but it would be great."
Rainn Wilson echoed Fischer's enthusiasm. "There's talk of it," he said. "He's a very busy man and a huge movie star, so it's going to be a tough one. But we'll see what we can do."