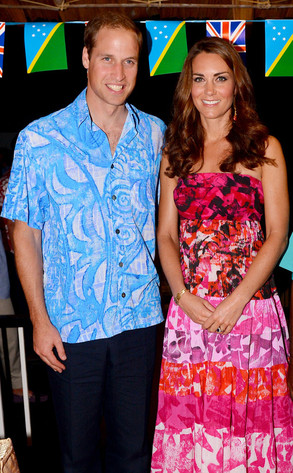 WILLIAM WEST/AFP/Getty Images
Much is being made at this hour about twins in the royal family. After all, the poor mother-to-be Kate Middleton has been struck with a condition called hyperemesis gravadarum. Also known as extreme morning sickness, it can—can—indicate twins.
That, plus there have been some twins in both Kate's and Prince William's families.
So, for the sake of this column, let's say that's the case. Let's say there are two royal babies born unto Middleton and her prince.
Here's how it's gonna go down: