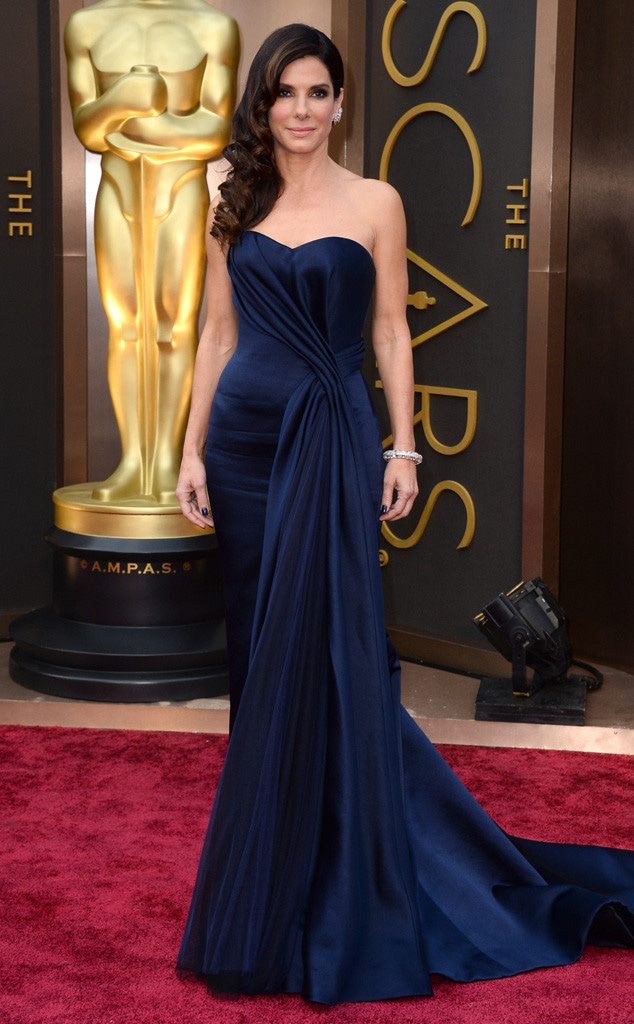 Jordan Strauss/Invision/AP
Talk about some serious celeb kiddie power!
Sandra Bullock's adorable two-year-old son, Louis, was spotted on a playdate with Melissa McCarthy's sweet daughters, five-year-old Vivian and two-year-old Georgette, over the weekend after the whole crew hung out at the Mike & Molly star's Los Angeles pad. 
Although McCarthy and Bullock's friendship may not be as high-profile as, say, Taylor Swift and Selena Gomez's, their mommy and me playdate isn't as unlikely as it may seem. The Hollywood mamas met on the set of The Heat, and it looks like the celeb parents bonded over their too cute kids. 
"Their chemistry was so quick and good right off the bat. They're like best friends now. They really became the best of friends," Heat director Paul Feig told E! News this week. The film is set to hit theaters April 5, 2013.
Louis, Vivian and Georgette were all dressed casual and cute for the afternoon outing, and Sandra and Melissa looked like your average down-to-Earth moms as they entertained their little ones. 
Here's hoping for more playdates in the near future—if only for the precious pics! 
—Reporting by Marc Malkin