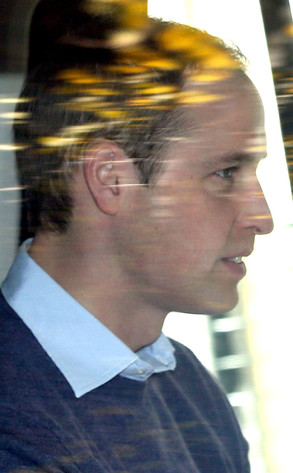 Chris Jackson/Getty Images
Doting daddy-to-be!
Prince William paid a visit to Kate Middleton Tuesday at London's King Edward VII private hospital. The pregnant duchess was admitted Monday for hyperemesis gravidarum, an acute form of morning sickness that carries the risk of dehydration.
Fortunately, Kate is only expected to remain in the hospital for a few days and will then rest at home. The 30-year-old royal has already canceled her upcoming planned royal engagements for this week.