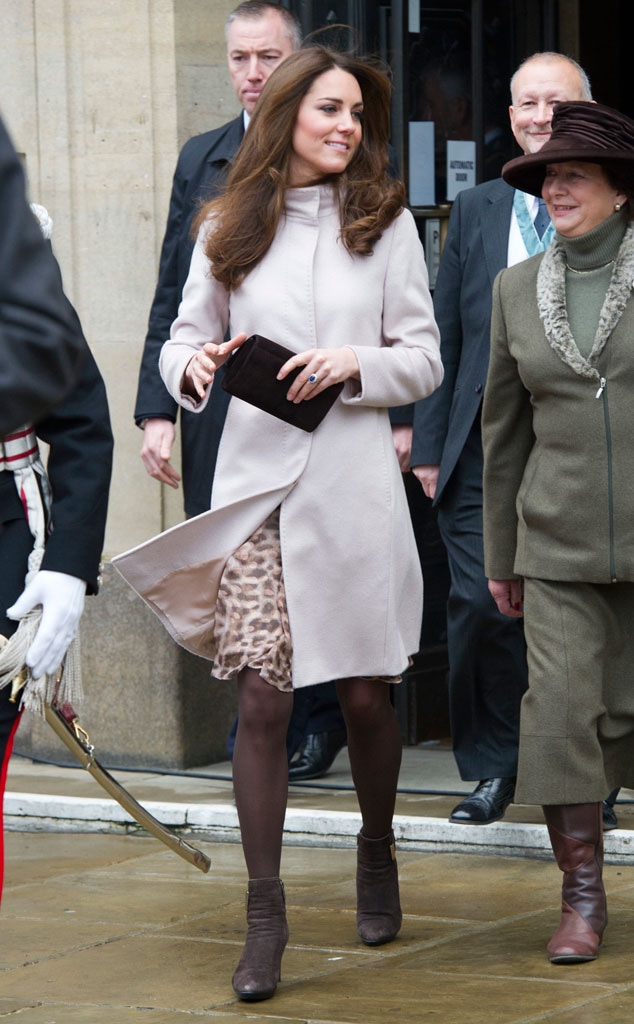 WPA Pool/Getty Images
I can't help wondering what it's like to be a royal baby. Any dish, now that Kate and William are gonna have a little prince or princess?
—Courtenay, Boston, via Facebook
Oh, do I ever.
Wondering whether the baby will have a wet nurse or be breast fed? What the name might be? How much the kid's wardrobe will cost? How many nannies we're talking? I've got the scoop.
First of all, know this: That fetus, no larger than a plum, is already third in line to the throne, regardless of gender, but more on that in a bit.
Other things you should know:
The baby will arrive in royal style: It's tradition for bells to toll, cannons to go off, and bonfires to be lit when a new blood prince or princess arrives in England.
The baby's last name will be Mountbatten-Windsor: Because that's William's last name.
The baby will almost certainly be christened as a member of the Church of England: The official religion of that country, see. (Didn't know that Great Britain had an official religion, did you? Well, it does.) Assuming the child assumes his or her birthright as a future heir to the throne, the kid will also grow up in that church and marry in an Anglican-supervised ceremony one day.
The child will likely be breast-fed by Kate: That's a relatively new way of doing things. For generations, British queens bore their children and pretty much immediately handed them off to wet nurses. However, it's reported that William's mother, the late Diana, breast-fed her children, so it's unlikely that Middleton would deliberately choose to go the wet nurse route unless there's a medical reason involved.
The child will likely have at least one nanny: If the child has a sibling, they may share this one nanny, as William and Harry did with their beloved Olga Powell. This is notable because non-royal American celebrities often have two to four nannies per child.
We just might be looking at a $2 million wardrobe: And that's only for the first year. The estimate, for that's what it is, comes courtesy of Engie Hassan, who would know: She's dressed other royals in countries such as Saudi Arabia and Morocco. European royalty tends to be a bit more low key, with princesses valuing quality over quantity, but, Hassan tells me, we're still looking at many customized and monogrammed items, plus special clothing for specific appearances, such as a christening. And that adds up, she says.
But that doesn't mean the kid will be spoiled: In the book Royal Children, British author Celia Clear notes that British royals traditionally have a pretty strict upbringing; we're talking "sensible clothes, few parties, not too many toys and very dull meals."
Prince Charles's reported favorite as a child? Boiled chicken and rice. Really.