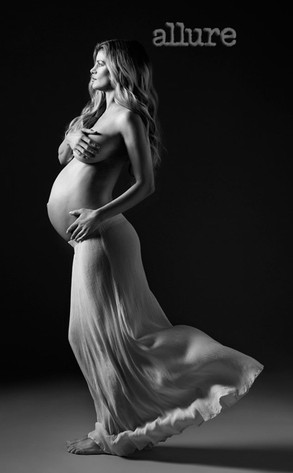 Brian Bowen Smith/Allure Magazine
Marissa Miller sure is proud of her pregnant belly.
The Victoria's Secret supermodel, who is expecting her first child this month with her music producer hubby Griffin Guess, has officially joined the ranks of Demi Moore, Jessica Simpson and Mariah Carey, to name a few, in posing pregnant and nude.
The 33-year-old stunner proudly bared her baby bump and her naked bod for Allure and (shocker!) the expectant mother still looks great, although she admits she had to adjust to changes in her body just like your average pregnant gal.