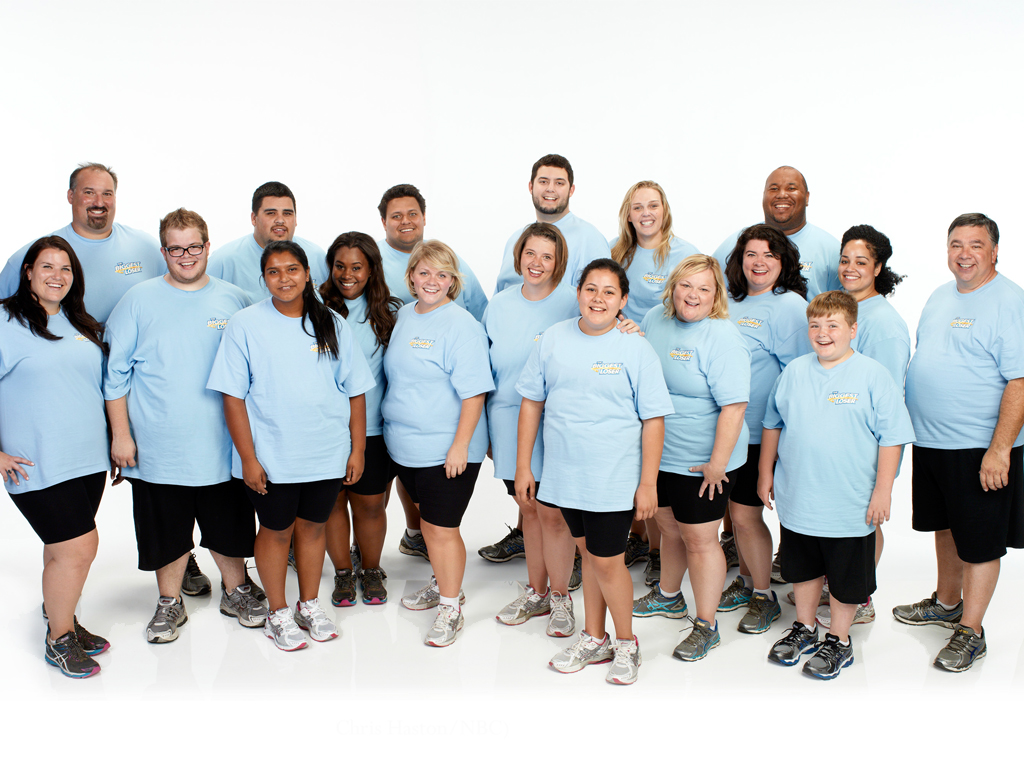 Chris Haston/NBC
The Biggest Loser: the next generation?!
Season 14 will be the first outing of the NBC hit reality series to feature kid participants, who will join 15 adults in a journey to lose weight and change their lives forever when it returns on Sunday, Jan. 6.
Along with three young contestants, The Biggest Loser welcomes back new mom Jillian Michaels, who will supervise the contestants alongside fellow trainers and fitness experts Bob Harper and Dolvett Quince; also joining the show is childhood obesity expert and pediatrician Dr. Joanna Dolgoff.
Are you ready to meet The Biggest Loser's 18 new contestants?
The 15 adult contestants will be split into three teams, with each trainer supervising their own team. Each team and trainer will welcome one of the young contestants who will compete with their fellow castmembers.

The three kid contestants
Lindsay Bravo (eighth grade), 13, Fillmore, Calif.
Sanjana "Sunny" Chandrasekar (11th grade), 16, Rochester, N.Y.
Noah "Biingo" Gray (eighth grade), 13, New Windsor, Md.
The adult contestants
Dannielle "Danni" Allen (Advertising account coordinator), 26, Wheeling, Ill.
Jackson Carter (Volunteer coordinator for LGBT resource center and movie theater assistant manager), 21, Layton, Utah
Nicole "Nikki" Davis (Make-up artist), 26, Chatsworth, Calif.
Michael Dorsey (College professor and communications consultant), 34, Baltimore, Md.
Pamela Geil (Executive assistant), 43, New York, N.Y.
David Jones (Police officer), 51, Kiefer, Okla.
Cate Laughlin (Student), 28, Ransomville, N.Y.
Gina McDonald (Attorney and law firm owner), 47, Hoover, Ala.
Nate Montgomery (Financial advisor), 25, Colorado Springs, Colo.
Francelina Morillo (Student and store manager), 25, Albany, N.Y.
Jeff Nichols (Pharmaceutical representative), 24, Monroe, Mich.
Joe Ostaszewski (Senior sales executive), 43, Williston, Fla.
Thomas "TC" Pool (Purchasing manager), 31, Albany, Ore.
Lisa Rambo (High school special education assistant), 37, Houlton, Wisc.