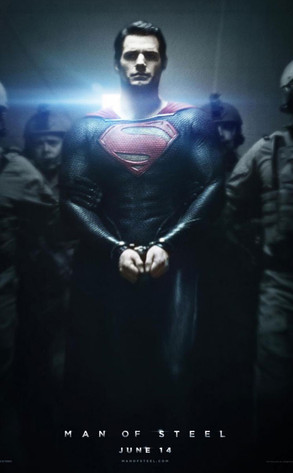 Warner Bros.
We aren't worried about Henry Cavill being able to pull off playing Superman in the upcoming Man of Steel, but we are rather concerned that the beloved superhero is seen here in handcuffs!
That's according to the new one-sheet just released by Warner Bros. for the reboot.
Seriously. What did the guy do to deserve this?