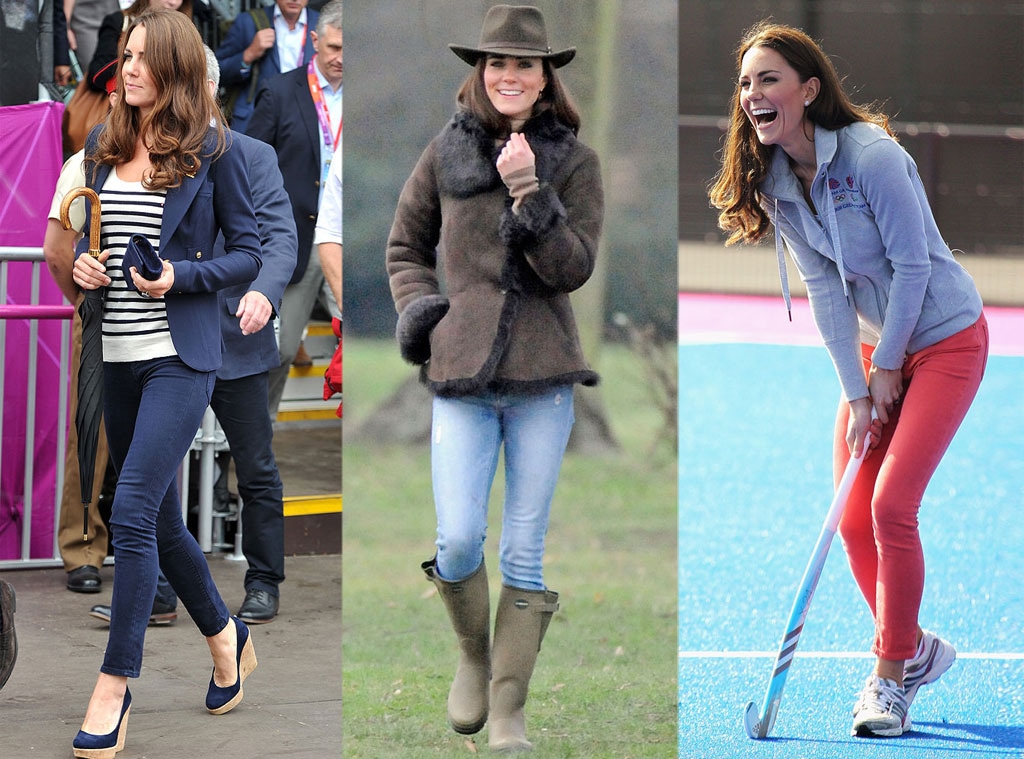 Pascal Le Segretain, Chris Jackson/Getty Images; BAUER-GRIFFIN.COM
Granted, her post-baby style will probably be the same as her pre-birth style, but any excuse for some photos of Kate Middleton with her top on, right? So, here goes our official tribute to the pre-maternal style of the woman who would be queen.
First, the casual looks. We can't really understand why the Duchess of Cambridge is being hailed as a "style icon." She's an appropriate dresser who champions British designers, because it's her job and not doing that would be scandalous. She also chooses very tasteful shoes and knows what to do with her hair, but that a style icon does not make, people.
What it does make, however, is a woman to be admired for her classic sense of taste and restraint. After all, with a figure like hers, she could lurch into Rihanna territory if she really wanted to. But she doesn't. And for that we are forever grateful.
Chris Jackson, Mark Large/Getty Images; FameFlynet Pictures; BAUER-GRIFFIN.COM
As for her formal style, Kate looks great, always. The girl knows her necklines, that's for sure. And, unlike Ri-Ri, she knows that floor-length gowns can be just as sexy as showing up to a TV gig with no pants. More so, even.
Keep calm and carry on, duchess. We look forward to praising your maternity wardrobe.