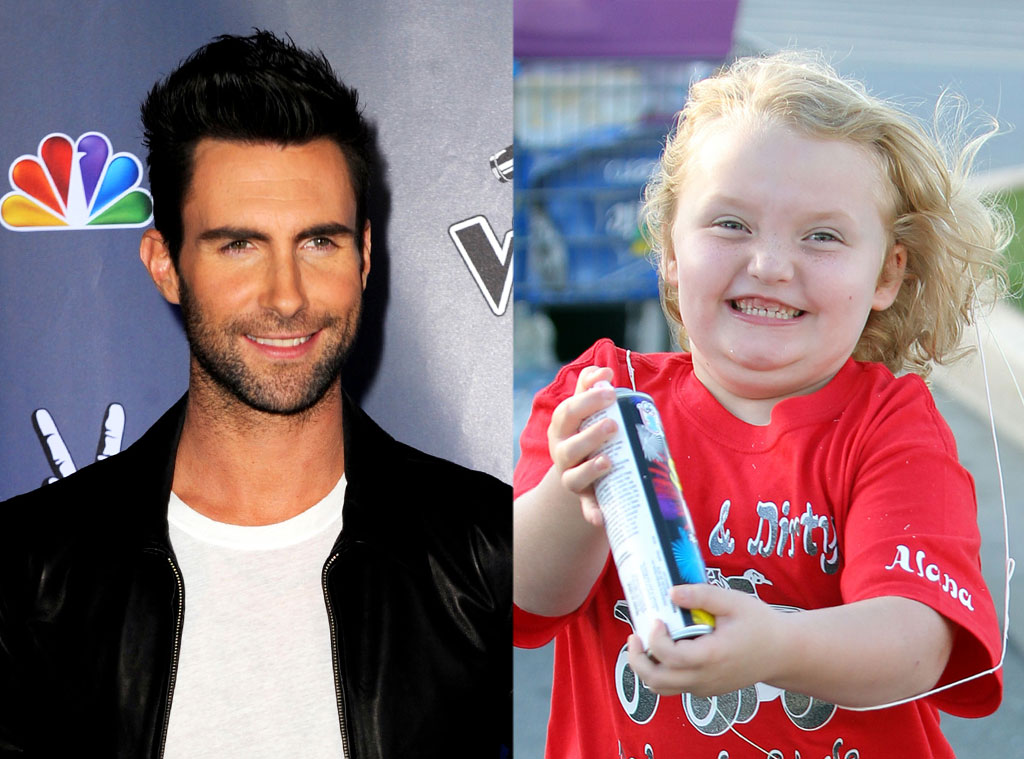 Kevin Winter/Getty Images; Pacific Coast News
Don't expect Adam Levine to holla for Honey Boo Boo…well, ever.   
The Maroon 5 frontman blasted the 7-year-old star (real name Alana Thompon), her TLC television show, Here Comes Honey Boo Boo and her Georgia-based family in the December issue of GQ. To put it politely, the sexy singer is anything but a fan of the quirky folks.  
"Seriously, Honey Boo Boo is the decay of Western civilization. Just because so many people watch the show doesn't mean it's good," The Voice judge snapped in response to the show's impressive ratings. "So many people witness atrocities and can't take their eyes away from them, but that doesn't mean they're good. That show is literally The. Worst. Thing. That's. Ever. Happened."
He continues, dropping a slew of F-bombs in his rant, "It's complete f--king ignorance and the most despicable way to treat your kids. F--k those people. You can put that in the magazine: F--k those idiots. They're just the worst. Sorry, I'm so sensitive to that—like, I don't know, man, it's upsetting. Just to clarify, I said, 'F--k those people!'"
Your move, Mama June.
What do you think of Adam's harsh words? Holla in the comments.