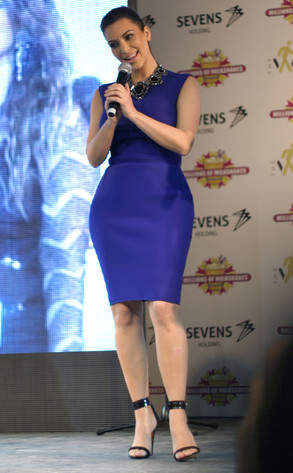 Hollywood.TV
Her milkshakes bring all the boys to the yard—and apparently angry protesters, too!
Kim Kardashian's appearance at the Millions of Milkshakes launch in Bahrain on Saturday was met by some upset Middle Easterners. While CNN was unable to independently confirm these reports, they cited an unidentified local newspaper's claims of 100 Shiite Muslim protesters with anti-Kim signs that had to be teargassed by local authories.
But Millions of Milkshakes promoter Sheeraz Hasan has a different perspective on what went down. "WHAT PROTESTS?" he tweeted, linking to a YouTube video of adoring fans cheering for the E! star. "Kim Kardashian loved by the people of Bahrain & wants to return!!"