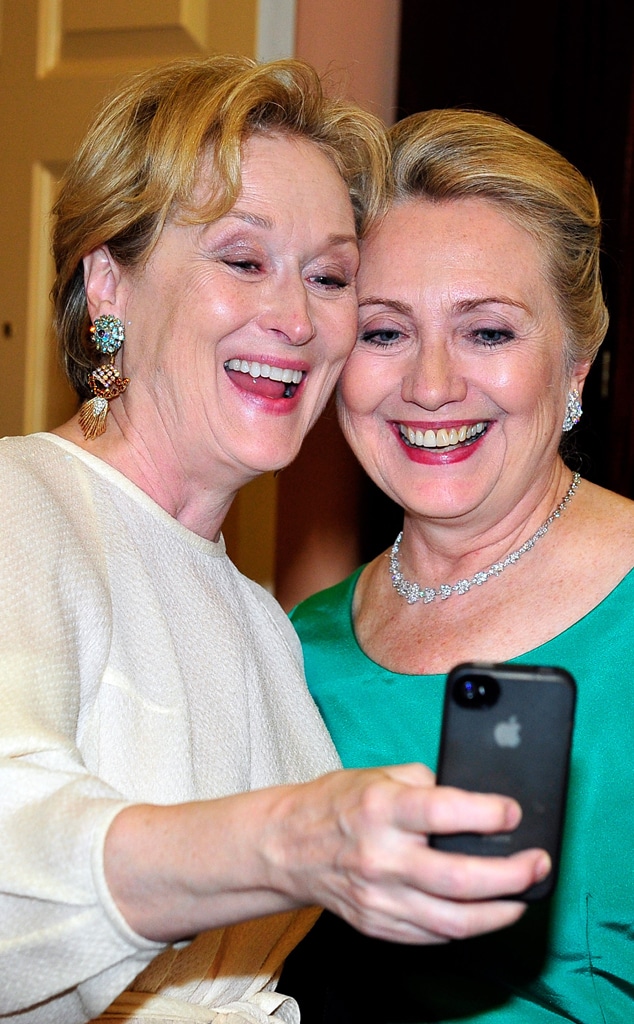 Ron Sachs - Pool/Getty Images
Say cheese!
It's good to know that even ladies like Meryl Streep and Hillary Clinton put that iPhone front-facing camera to use.
The Oscar-winning actress and secretary of state were caught having a little selfie photo shoot while at a dinner for Kennedy Center Honorees at the State Department in Washington, D.C., on Saturday night.
The duo looked picture perfect with Streep donning an ivory, long sleeve gown and accent earrings, while Clinton dazzled in a green, long sleeve gown and diamond choker. But the pair's greatest accessories were their mega-watt smiles.
Members of the band Led Zeppelin, actor Dustin Hoffman, late-night TV host David Letterman and, of course, Bill Clinton were some of the familiar faces also in attendance at the star-studded event.