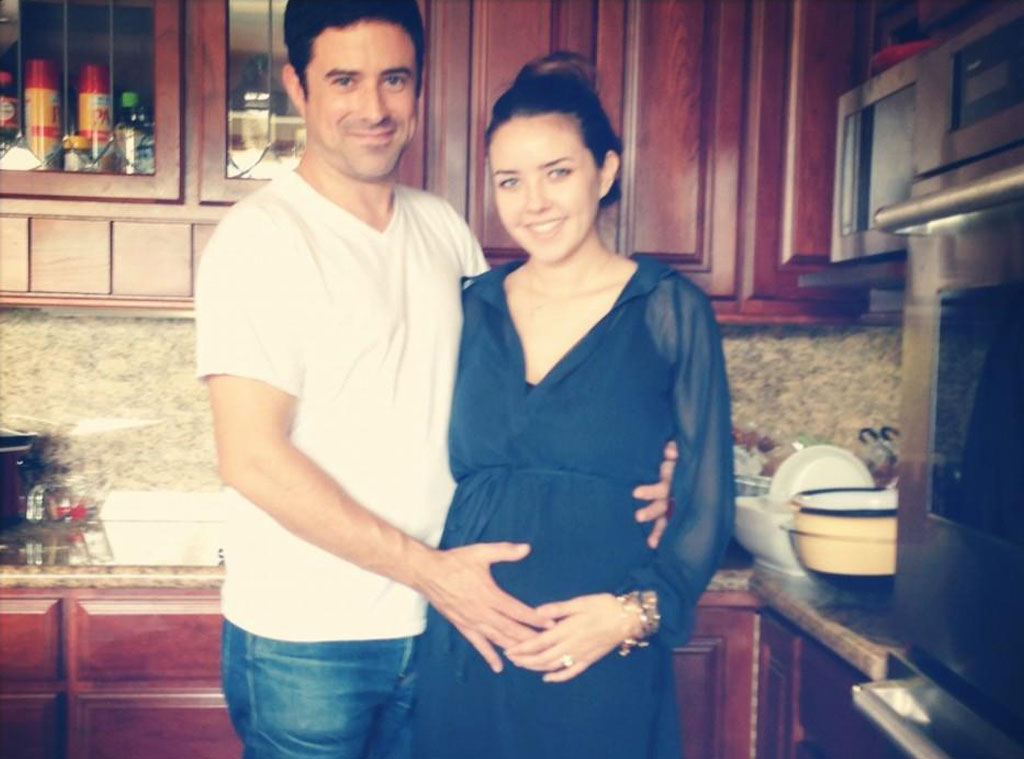 Twitter
Alexis Neiers has some pretty darn exciting news to share.
The 21-year-old former star of E!'s Pretty Wild is 18 weeks pregnant with her and husband Evan Haines' first child—and they're thinking that the baby, who's due May 7, is going to be a girl!
"This has been such an incredible year," she exclusively dishes to E! News. "You get married, things settle down. We weren't planning on having a baby right away—but we weren't not planning on it either. When we got the news, it was very exciting! I felt like I've always had motherly instincts, so it's been a very joyous experience."
Neiers reveals that she also had a "really difficult first trimester," so much so that she stopped working. But, she adds, she's feeling better now.
"I'm in my second trimester and I'm showing and the baby is healthy and I'm healthy. It gets even more exciting!" says Neiers, who swapped vows with Haines in April.
And while she says "it looks like" they're having a girl, the first-time parents will be "happy either way."
"We really just wanted a healthy, happy baby," Neiers concludes. "When you go through all the difficult stuff, and then you find out the baby is healthy, all I can do is stay healthy. Eat the right stuff, do yoga, get exercise. I haven't put on much weight, which is good. I don't think being pregnant is an excuse to eat ice cream and Snickers all day."
And it sounds like Haines may be experiencing a few sympathy pangs. "I've nicknamed him 'Me Too' because every time I say how I'm feeling, he says, 'Me too!.' If I say that I'm tired or my back hurts, he says, 'Me too!'," Neiers laughs.
As for mom Andrea and sister Gabrielle, "They're thrilled," Neiers says.
"My mom is already picking out names and telling me how to parent," she says.
We're wondering what grandma has to say about Neiers' current birthing plan: water.
"I want to do a natural water birth," she divulges. "I've always been into holistic approaches as much as possible. I have a ton of girlfriends who've done it, and they say they're cracking jokes and laughing throughout the labor, and that it's just one push and the baby is out. It's an incredible birthing experience and that's what I'm aiming for."
We wish her luck and congratulations to the proud parents-to-be!