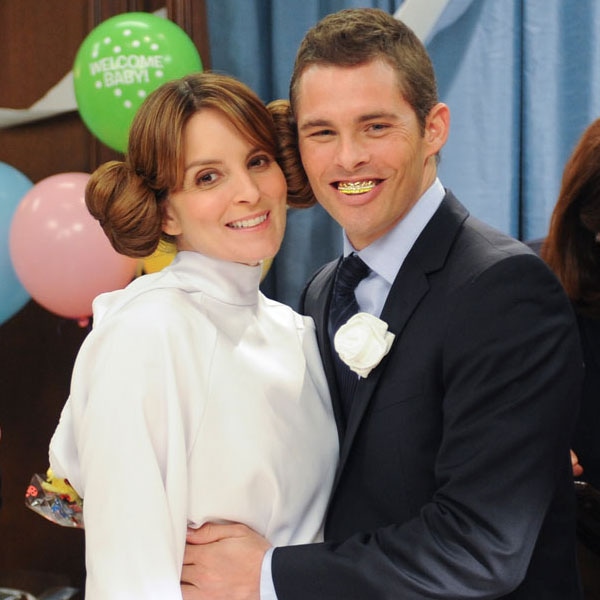 Ali Goldstein/NBC
Liz Lemon (Tina Fey) wanted to go to there. And "there," was wedded bliss. And as of last night, she officially got to there!
In Thursday's episode of 30 Rock, Liz married Criss Chross (James Marsden) in a fairly-tale wedding that only the NBC comedy could put on. "We might as well get married like every other idiot," was the official statement that led to the union.  
The gown? A Princess Leia costume. The bling? A knuckle ring spelling out "Tito" bought from a City Hall police auction. Yes, the 30 Rock wedding will certainly go down in small screen nuptials history. Liz and Criss' matrimonial bliss joins the ranks of Jim and Pam's wedding on The Office, and Monica and Chandler's on Friends. 
To see more television weddings we will always hold dear in our hearts, check out our gallery of Memorable TV Weddings!