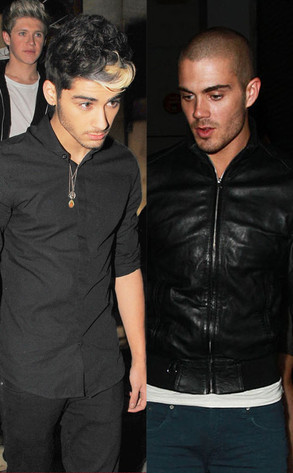 XPOSUREPHOTOS.COM; Splash News
Ah, the battle of the British boy bands. It's just like Twi-hards vs. The Hunger Games fans!
OK, we kid, but the boys of One Direction and The Wanted (as well as their very loyal followers) did get into one epic Twitter feud last week when they exchanged some fighting words on the social media site.
It all started with a tweet from One Direction's Zayn Malik who called Max George of The Wanted a "geek" on his microblogging page (remember, this is the same Max who was allegedly involved in the Lindsay Lohan debacle).
"Psy and me getting messy #geekandproud," Max initially tweeted, triggering Zayn's insulting response.