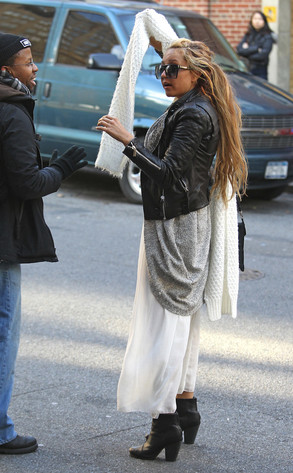 JT/INFphoto.com
Stop trying to hide from the paparazzi, Amanda Bynes, they can spot you a mile away.
The troubled actress was photographed while trying to grab a cab in New York City today—ironically, while the shutterbugs were actually waiting around for Justin Bieber—and although her attempt at flying by incognito with help from her scarf failed, at least her wardrobe and makeup looked a lot better than the last time we saw her.
And she must have been feeling pretty saucy, because we hear that she safely got in her cab and was halfway around the block before she had the driver pull over so that she could go back and tell the paparazzi that what they were doing was illegal.