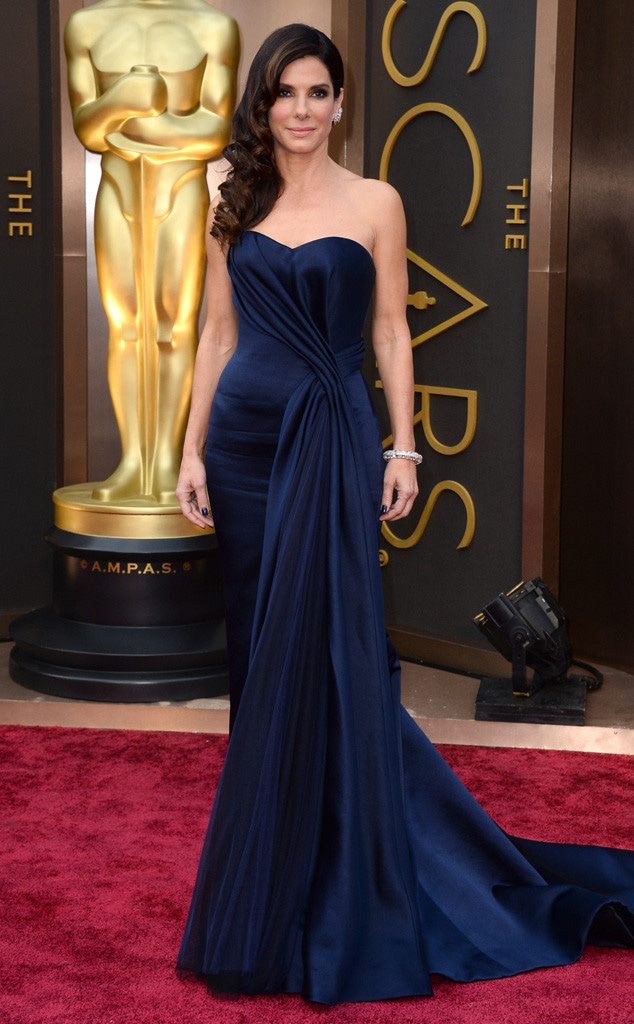 Jordan Strauss/Invision/AP
Well isn't this one of the cutest and hippest little boys you've ever seen?
Hollywood star Sandra Bullock stepped out to pick up her super adorable son Louis from preschool today, and her baby boy had to be the most popular kid on the playground with that Mohawk.
Wearing blue jeans, a navy motorcycle-inspired jacket (adorbs!) and a pair of Adidas, this stylish 2-year-old rocked his new modern 'do—and awesome lunch bag—while hanging with mom.
This kid's just too cool for preschool.
What do you think of Louis' look? Let us know in the comments!