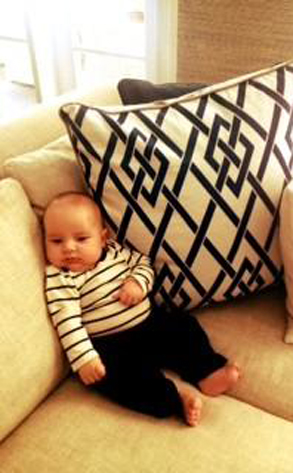 Twitter
Giuliana Rancic can't help but pay extra attention to how she's dressing her baby son, Duke.
"Being on Fashion Police, I don't want people to be like, 'She has the worst taste in baby clothes,'" Rancic told me while promoting tomorrow night's special 100th episode of Fashion Police.
But she also has to be mindful of what papa Bill Rancic wants for the little guy.