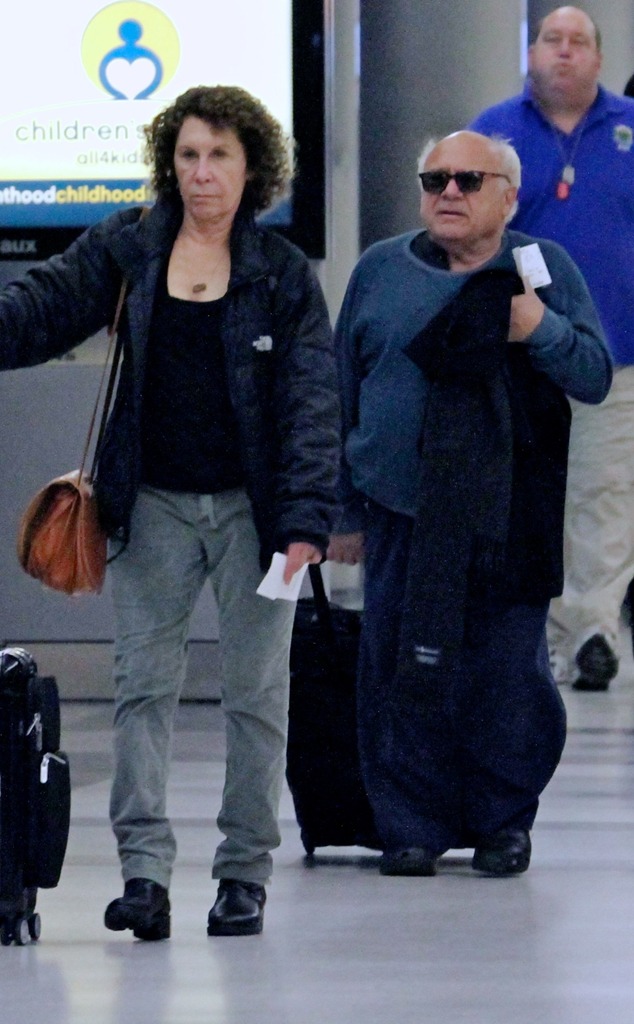 MRM/NPG.com
Does this mean what we think it means?!
Danny DeVito and Rhea Perlman were photographed together today at LAX after confirming in October that they had decided to separate after 30 years of marriage, but this could be a sign that the duo are trying to work things out.
The couple stayed relatively clear from paparazzi following the shocking news, except for a quick glimpse of Perlman rocking a naked ring finger in Los Angeles a day after the split was announced. Unfortunately, the new photo of the twosome doesn't show whether or not they decided to put their wedding rings back on.
Perlman and DeVito tied the knot back on Jan. 28, 1982, after living together for 11 years. They have three children, 29-year-old Lucy, 27-year-old Grace and 25-year-old Jacob.