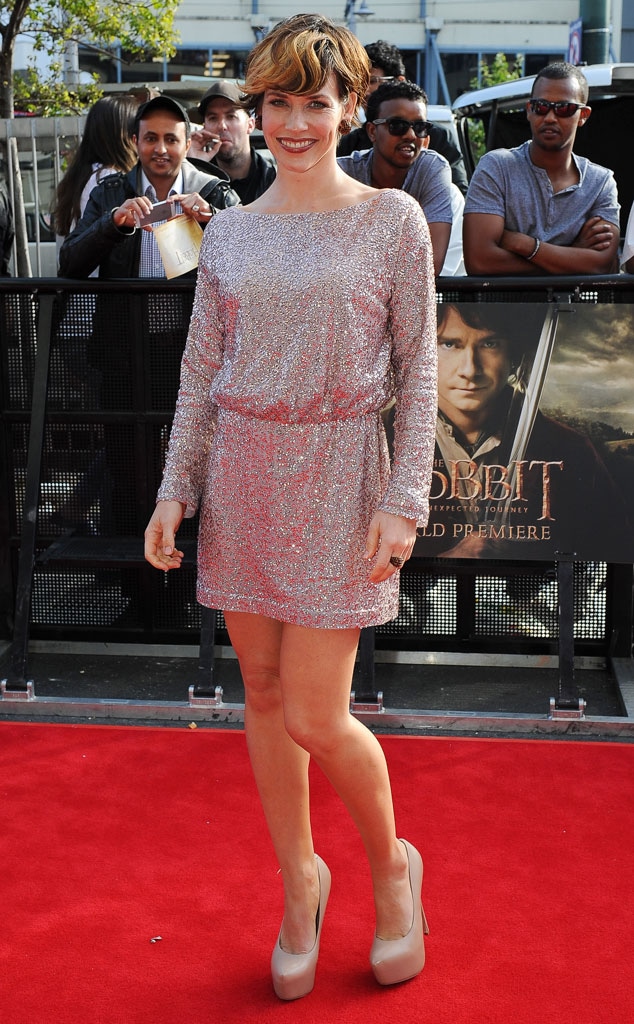 Mark Tantrum/WireImage
Evangeline Lilly may be playing an elf in The Hobbit, but her new look is downright pixie.
The erstwhile Lost star made for quite a vision while walking the red carpet at the world premiere of Peter Jackson's fantasy epic in Wellington last night, turning up with an all-new hairdo: short, shaggy and, yes, blond!
Gone were the 33-year-old natural brunette's signature long wavy locks, as Evangeline showed off the cropped and chunkily highlighted look.
It's unclear whether Lilly's hair change-up was for personal or professional reasons, though it's quite a departure from both her usual style and the equally long-locked look she'll sport in the Martin Freeman-starring franchise, where she'll play the original elfin character of Tauriel.
Still, those who aren't too keen on the new 'do will have to wait a while until they see the star onscreen, since she doesn't actually appear until the second installment of the franchise, The Hobbit: The Desolation of Smaug, out in December 2013.