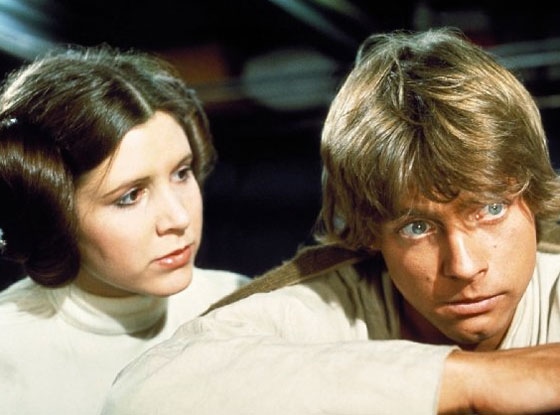 Lucasfilm Ltd. & TM
We're not the only ones excited for Star Wars 7.
Original franchise star Mark Hamill is also stoked for the new Star Wars flicks, but that doesn't mean he's 100% on board to reprise his role as Luke Skywalker in the upcoming films...yet!
"We have questions about it," Hamill (speaking for himself and Star Wars costar Carrie Fisher) told us last night at the Hollywood premiere of his new flick Sushi Girl. "And really, they're not even at the stage where they're able to answer those questions because, as far as I know, is there a story yet?"
"I loved all those people, I really did," Hamill gushed about working with Fisher, Harrison Ford and director George Lucas on the first three Star Wars movies. "Until I know more about what they have in mind, I think it's better to let Lucasfilm make the announcements."
Hamill, 61, stayed tight-lipped when asked about who he could see taking over his iconic role in the sci-fi franchise.
"If they were going to do a story where Luke was too young or too old for me to play, they would get an age-appropriate actor," he said. "There's so many good people."
Like Ryan Gosling or perhaps Bradley Cooper?
"All of them are good," he teased. "I love actors, number one. There's probably nobody that you could name that I don't like, depending on what it is they're in. Too many to choose just one."