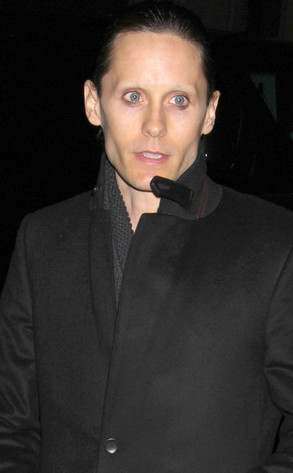 FameFlynet Pictures
Did Jared Leto not get the memo? Eyebrows are supposed to look like sisters, not twins, or in this case—invisible twins.
The actor sported a new look last night at the Gotham Awards in New York City, which consisted of shaven off eyebrows. And, well, it's actually a little creepy.
Luckily, it's not a permanent thing.