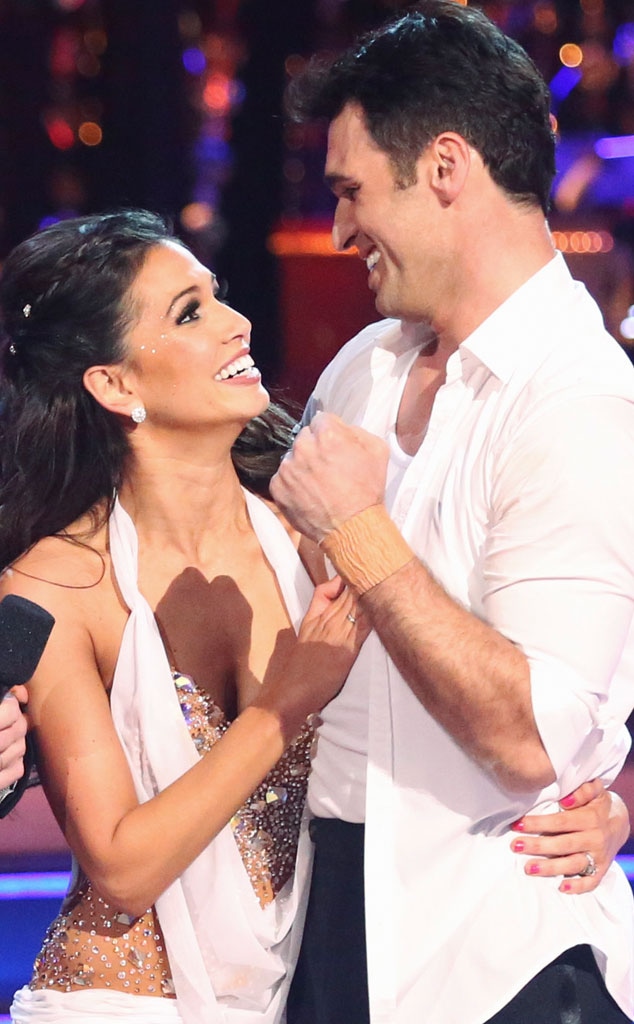 ABC/ADAM TAYLOR
Melissa Rycroft is the last woman standing—with Tony Dovolani and a mirror-ball trophy, that is!
The former Bachelor contestant was named the winner of the all-star season of Dancing With the Stars, beating Shawn Johnson and Kelly Monaco in the process, and she was positively glowing backstage.
"This is heavy," Melissa said as she walked over, referring to the glittering trophy in her hand.
"It's official and it's unbelievable. My reaction said it all," Tony, enjoying his first win in 14 seasons, told E! News. "I lost my marbles."
"To be honest, when it was the two of us there I assumed [Shawn] won. I thought, 'Keep your smile on,'" Melissa revealed about being up there with the Olympic gymnast and Derek Hough, adding that she and Tony went into shock when their name was called.
Meanwhile, Kelly and Val Chmerkovskiy were not upset that they came in third.
"No, there is nothing to be disappointed about with this all-star season," Kelly told us backstage. "It was anyone's win. We were all winners. Melissa didn't have one of those stupid mirror balls, and Val is young enough, he has enough seasons left in him. I think Tony deserved it, he's been here probably one of the longest."
The are-they-or-aren't-they couple plan to celebrate with "a perpetual cycle of champagne bottles," according to Val.
"I can't wait to be so hungover that I have to be in bed for three days," laughed Kelly.
So...are they or aren't they? Kelly will not reveal if she and Val are dating but hopes now that the show is over people will "shut up and stop asking" about their personal life.
"I just got offered $50,000 to tell a story of what this is," Kelly said gesturing to her rumored beau. So, will she take the money? 
"No!" Kelly emphatically stated. There you have it.
—Reporting by Will Marfuggi