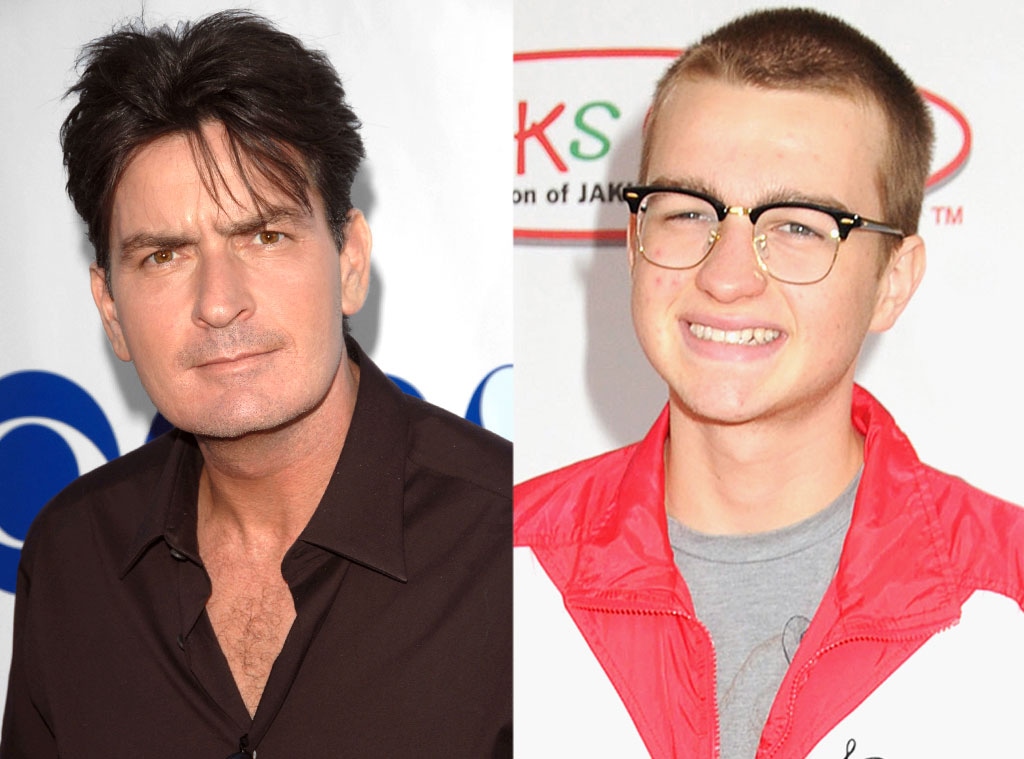 Byron Purvis/AdMedia/Sipa USA
Charlie Sheen has finally lent his expert opinion to the latest Two and a Half Men scandal, this one wrought by Sheen's former half-pint costar, Angus T. Jones.
"With Angus's Hale-Bopp-like meltdown, it is radically clear to me that the show is cursed," Sheen, who knows from meltdowns after being fired in a blaze of glory from the hit sitcom in early 2011, tells E! News.
Jones, 19, shocked Men fans and non-fans alike when he showed up in a religious testimonial video calling his show "filth" and urging folks not to watch it.
"People say it's just entertainment," Jones says in the video made by Forerunner Chronicles, a Seventh-day Adventist ministry.
"Do some research on the effects of television and your brain, and I promise you you'll have a decision to make when it comes to television, especially with what you watch."
Speaking of decisions, production has been carrying on as usual this week on Two and a Half Men—but Jones wasn't scheduled to be there anyway.
Warner Bros. and CBS, which probably thought they had rid themselves of the threat of a big-mouthed star along with the last promo photos of Sheen, have not officially commented on Jones' behavior.
Moreover, there are no Chuck Lorre-helmed shows on the CBS schedule until Thursday, but we'll be watching for vanity-card commentary starting with The Big Bang Theory.
—Reporting by Ken Baker