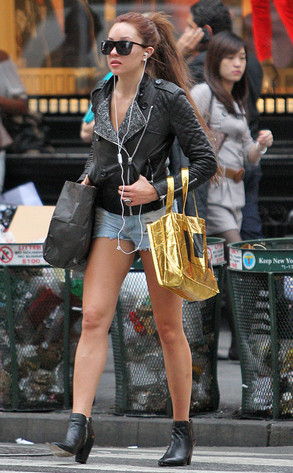 Tom Meinelt-Jason Winslow / Splash News
What a girl wants: to wear turbans, Instagram almost-crotch shots (no, really), gripe about dieting and opine on the most au courant manicure style. What a girl doesn't want: to attend a court hearing on her two outstanding misdemeanor hit-and-run charges.
And what Amanda Bynes doesn't want, um, she gets.

Because while the perpetually troubled star was keeping herself busy in New York this week by reintegrating herself into social media, her attorneys were back in Los Angeles, turning up to the actress' pretrial hearing over the latest additions to her rap sheet.