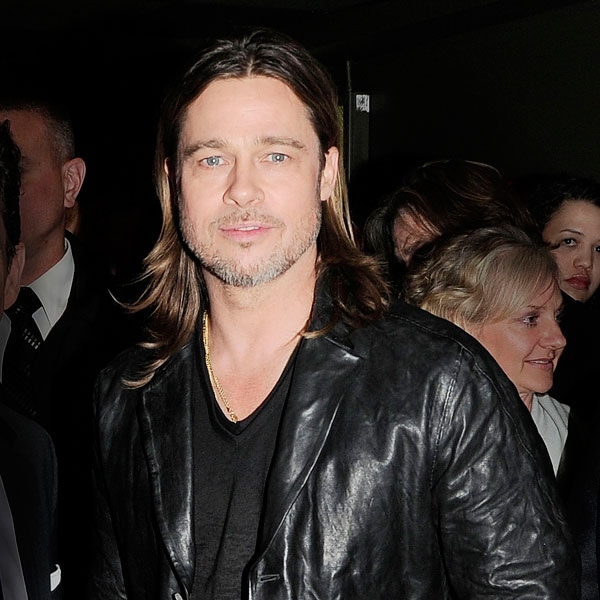 Nicholas Hunt/PatrickMcMullan.com
'Tis the season to be jolly? Maybe not so much if you're Brad Pitt.
E! News caught up with Angelina Jolie's better and, as it turns out, slightly more Scroogey, half, at the Killing Me Softly premiere last night, and the topic quickly turned to the holiday season and the A-lister's frankly surprising thoughts on Santa Claus.
Um, kids out there? There's nothing to see here. Move along. The rest of you? No prizes for guessing who's getting a lump of coal in his stocking this year.
Watch:
Brad Pitt Talks Future Plans and Family
"I'm not a real big on the whole Santa thing, by the way," Pitt told E! News, after the topic of his kids' recent caught-on-camera trip to the post office to mail off letters to Santa's North Pole HQ, was broached.
"I thought it was a huge act of betrayal when I was a kid. I didn't like that. When I found out the truth, I was like, 'Why, why, why would you lie to me, why?'"
And clearly the devastation of that moment has stuck with him, bleeding into his own brand of Christmastime parenting.
"So what I tell them is some people believe it's Santa, and some people believe it's parents, and you get to believe whatever you want."
Well, considering we saw the Brangelina brood mailing off their lists to Kris Kringle earlier this month, we think it's safe to say the kids've made up their minds for themselves.
Clearly, mother knows best.