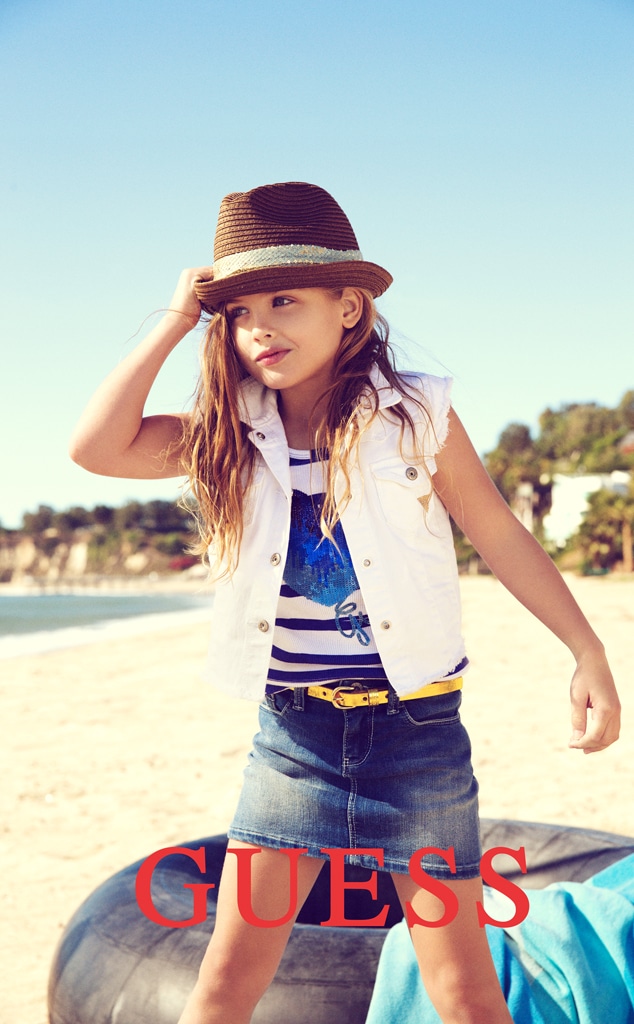 Elliston Lutz/ Paul Marciano/ Guess
For Dannielynn Birkhead, modeling might just be what brings her closer to her late mother, Anna Nicole Smith.

The 6-year-old is following in mom's footsteps by becoming the latest Guess Kids star for the clothing line's 2013 spring campaign.
"Dannielynn has always looked up to her mom's image," Dannielynn's father, Larry Birkhead, told Good Morning America. "I think this is kind of Dannielynn's way of paying tribute to her mom in her own special way."
Watch:
Larry Birkhead on Dannielynn's Modeling
Smith, who died in 2007 from a drug overdose, initially found fame by way of her own Guess ads in the 1990s.
"To see her mom's picture next to hers as a Guess girl and say, 'Hey, I was a Guess Kids girl, my mommy was a Guess girl,' that might be her only connection with her mom," said Birkhead.
The spring 2013 Guess Kids campaign debuts in mid-January and will also feature Peyton Edmonds, the daughter of veteran music man Babyface.