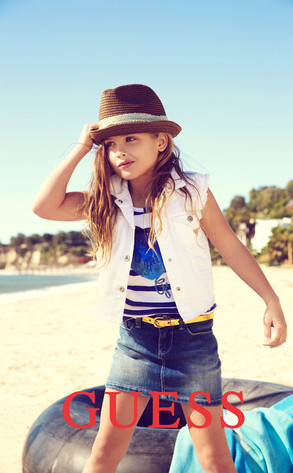 Elliston Lutz/ Paul Marciano/ Guess
For Dannielynn Birkhead, modeling might just be what brings her closer to her late mother, Anna Nicole Smith.

The 6-year-old is following in mom's footsteps by becoming the latest Guess Kids star for the clothing line's 2013 spring campaign.
"Dannielynn has always looked up to her mom's image," Dannielynn's father, Larry Birkhead, told Good Morning America. "I think this is kind of Dannielynn's way of paying tribute to her mom in her own special way."