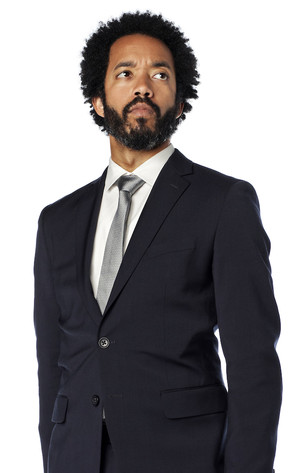 Martin Crook/Comedy Central
Not funny, Wyatt Cenac.
The Daily Show will be without Cenac, regularly one of the program's funniest correspondents, after the end of this year, Comedy Central announced Monday.
"Jon and the staff wish him the best in his future endeavors," the network told E! News in a statement.