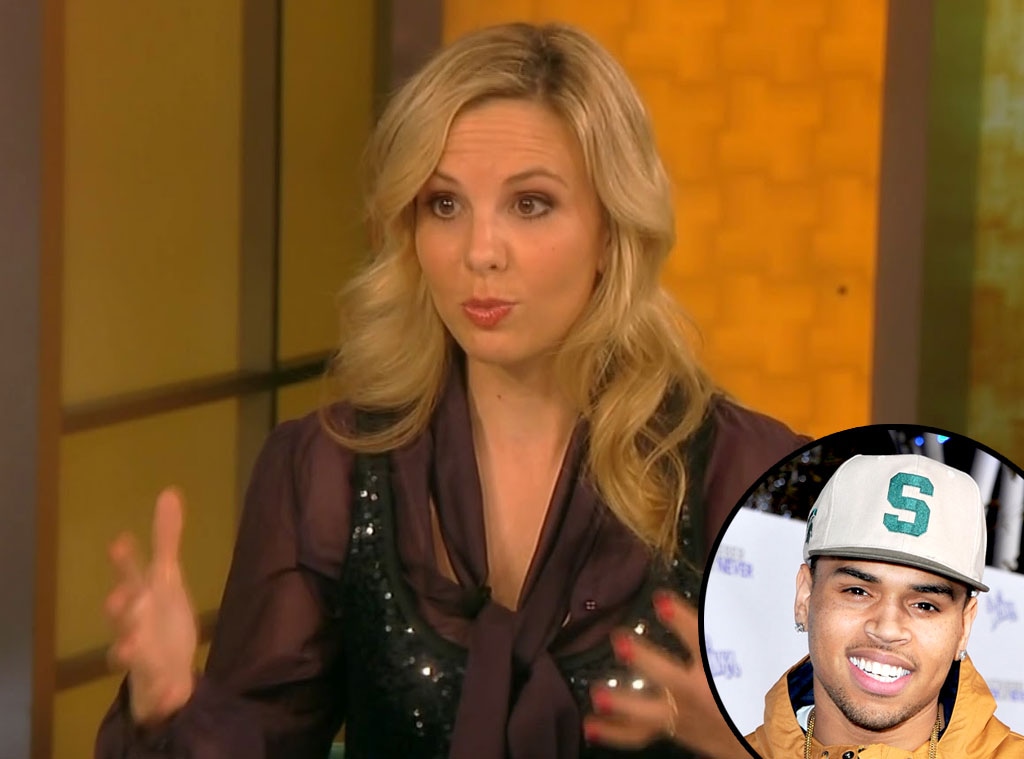 ABC, Albert E. Rodriguez
The ladies on The View always make sure to hit big topics on the show, and today one of those bullet points was Chris Brown. 
After discussing whatever it is he's doing with Rihanna, the cohosts brought up Breezy's vulgar Twitter feud that occurred yesterday with comedy writer Jenny Johnson. 
"I think it's disgusting, first of all," Elisabeth Hasselbeck said. "But also, it seems like verbal rape to me. And I think at some point there's gotta be a point where Twitter should ban anyone who writes anything forever on there and you should identify yourself."
Hasselbeck, along with Sherri Shepherd, both clarified that although Brown's comments were extreme, Johnson was also to blame. Whoopi Goldberg also shared that sentiment, but disagreed that the young rapper's remarks should be classified as "verbal rape."
"I have to say, if you're gonna mess with him [Brown]," Goldberg said, "you have to expect to get your head handed to you. Now, I sort of feel like...if you feel like that and you don't wanna fight, don't do that, don't do that. And I disagree with verbal rape, I don't think that's verbal rape. I just think both was assault. Both were verbally assaulting each other, and that is what we need to get rid of on Twitter because it happens too often and too much to too many people."
"It was vile, disgusting and I stand by verbal rape," Hasselbeck rebutted. 
Whoopi continued with, "You wanna bitch at somebody, bitch at them because you don't like what they do. Have enough balls to say what you mean."
Yesterday, Brown engaged in a Twitter feud with Johnson after she replied to one of the 23-year-old's tweets by calling him a "worthless piece of s--t." Breezy then continued to fire back with statements referring to the writer performing sexual acts on him and repeatedly insulting her. 
After countless jabs, the singer decided to delete his entire Twitter account.