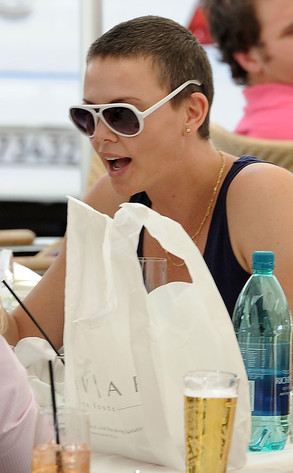 Nasief Manie / Foto24 / Gallo Images / Getty Images
Hair, there, everywhere—Charlize Theron is one hot mama!
The 37-year-old Mad Max: Fury Road star and her baby boy, Jackson, grabbed lunch together Friday in her native Cape Town, South Africa. The Oscar winner paired her growing-out buzz cut with minimal accessories, including tiny stud earrings and a simple necklace.