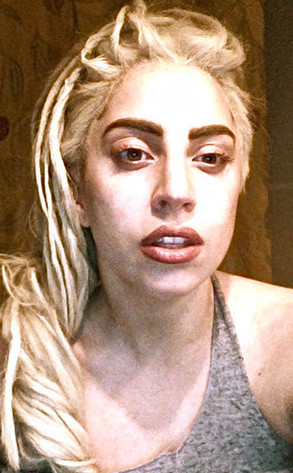 Twitter
Gobble gobble, Gaga!
Lady Gaga had some unexpected party guests this Thanksgiving in Peru. Thirty-five Little Monster's snuck into the "Cake" singer's garage and were discovered on a security camera by Gaga as she noshed on Turkey Day leftovers...in the buff.
"Thanksgiving story: woke up for leftovers in kitchen (naked)—stumbled on security camera revealing 35 monsters in my garage. #why #iloveu," she tweeted.