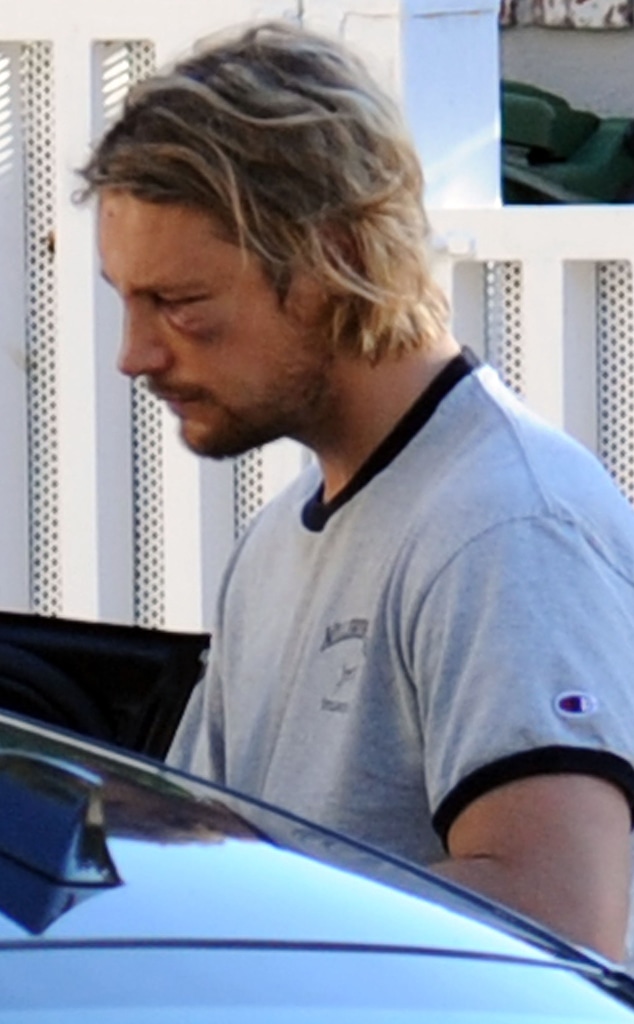 Richard Beetham / Splash News
Halle Berry's ex Gabriel Aubry was spotted for the first time since his Thanksgiving brawl with Olivier Martinez, Berry's fiancé, while walking to a friend's vehicle on Saturday, and one thing was very noticeable
The Canadian model's left eye was almost completely shut, due to swelling and bruising from a shiner.
But Aubry isn't the only one with an injury—on Friday Martinez stepped out with a bruised and swollen hand.
E! News confirmed that the two men were involved in a physical altercation on Thursday morning when Aubry was dropping daughter Nahla off with her mother. Both Aubry and Martinez were treated in the same emergency room after the fight, and Aubry was booked on misdemeanor investigation of battery, but later released on $20,000 bail. He is scheduled to appear in court Dec. 13.
Regardless of all the family drama, the 46-year-old Cloud Atlas star was able to enjoy a day with her 4-year-old daughter at the Yo Gabba Gabba show at the Nokia Theater at L.A. Live in Los Angeles Friday.