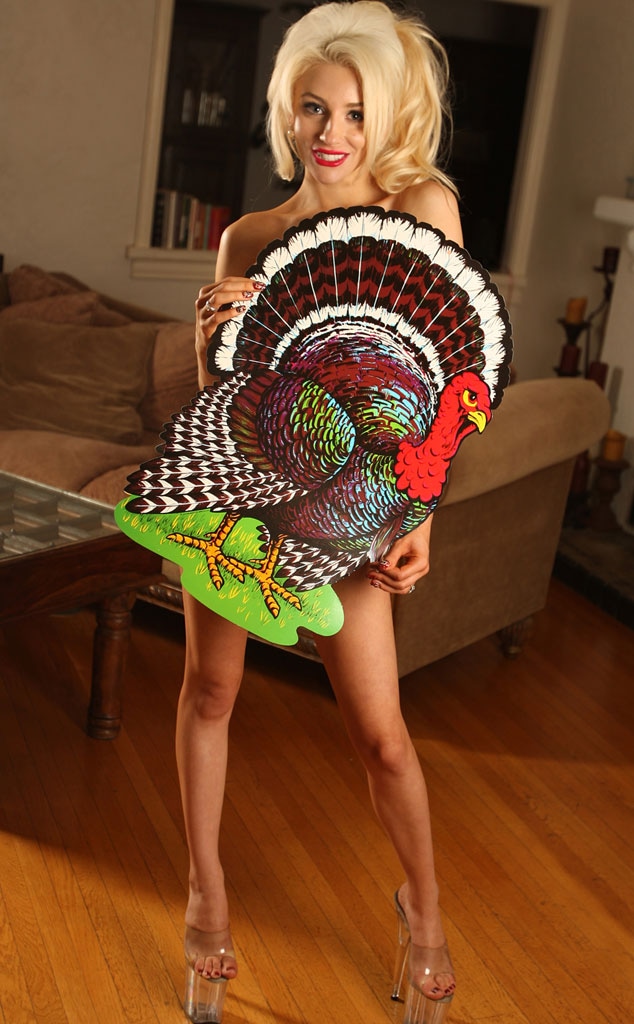 Glen McCurtayne/COLEMAN-RAYNER
Courtney Stodden is adding another endeavor to her resume, which already includes bikini model, Easter bunny, patriot and sexy unicorn.
And now? Naked anti-turkey eating activist.
The 18-year-old Stodden, who is a strict vegetarian, stripped down with a cardboard turkey cutout to persuade Americans to find an alternate meal come Thanksgiving Day. In other pics from the shoot, Courtney rocks a PETA "No Turkey" t-shirt and poses with her pooch.
Whether she can sway your Turkey Day menu or not, she definitely gave us something to think about.