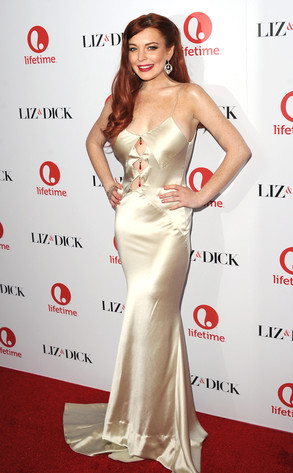 Jason Merritt/Getty Images
Lindsay Lohan ditched Elizabeth Taylor for Veronica Lake tonight.
At the red-carpet premiere of Liz & Dick at the Beverly Hills Hotel, Lohan went for old-Hollywood glamour in a slinky ivory slip dress, her long hair wavy and parted on the side, à la Kim Basinger in L.A. Confidential.
Who, if you remember, was supposed to look like 1940s-era femme fatale Veronica Lake. (Tip of the hat to famous redhead Rita Hayworth, too, of course.)